On Monday, May 7, Major League Baseball suspended the San Francisco Giant's reliever Guillermo Mota for 100 games after he tested positive for the performance enhancing drug Clenbuterol. Clenbuterol is a banned substance on the International Olympic Committee's official list. Mota served a previous suspension of 50 games back in 2006 and became only the third professional baseball player to be suspended twice for failed drug tests.
Clenbuterol, branded as Sopharma, Ventipulmin and Spiropent, is typically used by people suffering from asthma or other chronic breathing problems. Doctors may prescribe it to asthmatics in order to help them breathe, as the drug increases blood pressure and oxygen transportation within the body. However, it also can be used for stimulating the central nervous system and increasing fat metabolization. These potential uses have led to its role for enhancing performance.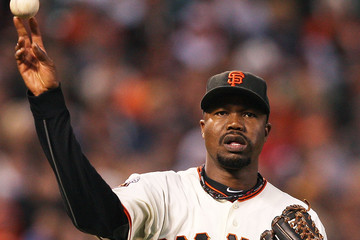 The drug's ability to raise fat metabolism is the primary reason it has been banned in professional sports. The weight loss aspect of the drug is an off-label use, although there has been a lack of clinical testing on the drug for this purpose. The drug can act in a way similar to anabolic steroids, in that it can support muscle growth and fat metabolism. In fact, according to the Food and Drug Administration, Clenbuterol is not cleared for use in any other therapeutic drug in the United States. The unapproved status of the drug by US authorities is in addition to its banning by the IOC.
A number of professional athletes have been caught using Clenbuterol over the years, despite its illegality. Mota served his first 50 game suspension for the use of the drug when he was on the New York Mets. In 2010, another MLB athlete, Lainer Bueno, also received a 50 game suspension for a positive Clenbuterol test. Mota's most recent suspension in May 2012 is just the latest occurrence.
Thus, the Giants will be without Mota for a good long while. According to the athlete's agent, he was exposed to Clenbuterol through a child's cough syrup, which raises the perfectly legitimate question of what Mota was doing drinking children's medicine. The league's players association is planning to appeal the suspension, but an overturning or reduction may be unlikely as this is Mota's second time testing positive for the drug.
Unfortunately, the suspension could not have come at a worse time for the athlete, who has been struggling all season. He is 38 this year, playing on the Giants as a reliever, and may have realized he is running out of time in the MLB. If his motivation  was to use the drug to stay on top of his game and recover a bit of his prime pitching ability, then he clearly made the wrong decision.
He will be back by the end of this year's regular season, but the Giants may have moved on without him by then. There are enough young relief pitchers in the league that the Giants organization may realize that the aging, drug-abusing Mota is no longer worth keeping around. It would be a disappointment if his career ended with this Clenbuterol scandal, but not altogether unexpected based on his earlier suspension.